homepage feature [workshops]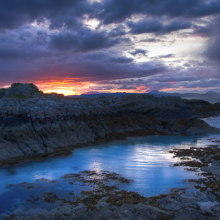 This workshop takes us in to the heart of the mountains of North Wales to photograph the volcanic and glacial landscapes of Snowdonia
This fun and fast-paced course explores both the theory and practice of digital SLR photography, all set the natural environment
This workshops follows the landscape photography workshop format, but has a stronger focus on digital techniques and post-processing for landscape photography.
This creative fine-art photography course focuses specifically on how light and time play on coastal, inland and running waters in the landscape
Complete the creative process with one-to-one digital post-processing in Adobe Lightroom for stunning results. Learn how get the best from your digtial SLR.

Choose your time and your location. Choose your workshop techniques and creative content. These flexible one-to-one tuition sessions are often bought as gifts.